Zirconiated Tungsten Electrode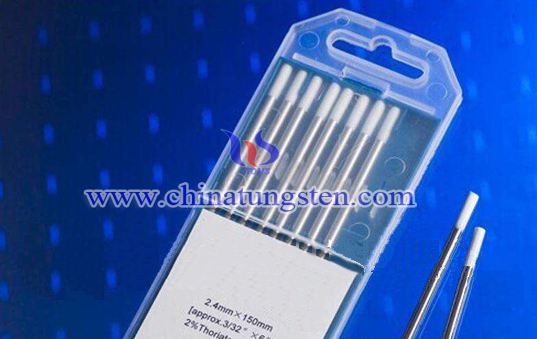 Zirconiated tungsten electrode is also called the tungsten zirconiated electrode.Zirconiated tungsten electrode is tungsten electrodes manufactured with zirconiated oxide. This tungsten electrode has good performance under AC, especially under high electric current. However it is not commended for direct current. When welding, the tip of zirconiated tungsten electrode will remain as round shape, so that the tungsten spitting will be decreased.
The surface condition of zirconiated tungsten electrode is polish grounded. It is bright and tipped with the brown and white color for its different composition of zirconiated in tungsten zirconiated electrode.  
Model
Intermingled
materials
Content%
Other Intermingled
Content%
Tungsten Content
Color standard
WZ3
ZrO2
0.20-0.40
<0.20
Rest
Brown
WZ8
ZrO2
0.70-0.90
<0.20
Rest
White