Zirconiated Tungsten Electrodes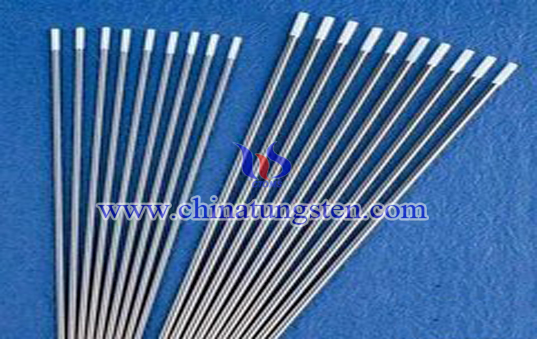 Zirconiated tungsten electrodes is also called the tungsten zirconiated electrodes.Our regular products of zirconiated tungsten electrodes are electrodes with the specification o f Dia. 1.6×150mm, Dia. 2.4×150mm, Dia. 3.2×150mm, Dia. 1.6×150mm, Dia. 2.4×150mm, and Dia. 3.2×150mm. what is more, we can manufacture the products according to customers' requirements.
The zirconiated tungsten electrodes boasts a fine performance in welding under the condition of AC. Especially in the circumstance of high load of current, the zirconiated-tungsten's excellent performance is far better than that of other electrodes. When welded, the end of zirconiated-tungsten electrode remains pellet-shaped, reducing the chances of tungsten oozing.
Product code
Material component
Color marker
Intermingled
materiais
Intermingled
quantity(%)
Other Intermingled
quantity(%)
Tungsten(%)
WZr3
ZrO2
0.15-0.50
<0.20
Remainder
Brown
WZr8
ZrO2
0.70-0.90
<0.20
Remainder
White