Zirconiated Tungsten Electrode Properties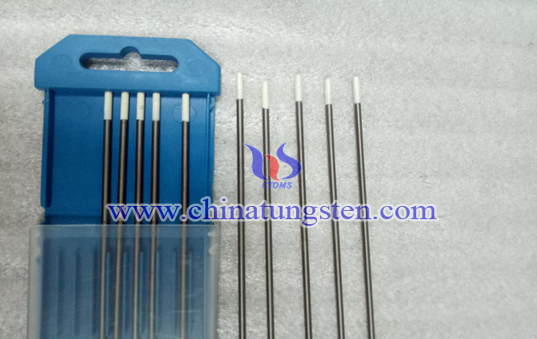 Zirconiated tungsten electrode boasts a fine performance in welding under the condition of AC and has a good anti-corrosiveness. Especially in the case of high load of current, the Zirconiated- Tungsten excellent performance is far better than that of other electrodes. When welded, the end of zirconium tungsten electrode remains pellet-shaped, reducing the chance of tungsten oozing .It is suitable for welding magnesium,aluminium and their alloy under alternating current.
Zirconiated tungsten electrode is excellent for AC welding due to favorable retention of balled end, high resistance to contamination, and good arc starting.
Have longer operation for certains types of welding with ac high-frequency stabilized current
Electrodes are 100% Eddy Current tested
Annealed brittled for ease of sizing
Finest available tungsten powder (APT)
Meets AWS/ANSI specifications
Ground for maximum smoothness
kpiece and electrode developed varieties, the most obvious feature of the electrode is in the case of high load current, zirconium tungsten electrodes can keep the end of round ball, thus reducing the permeability of tungsten phenomenon, and it has good corrosion resistance.
Zirconium tungsten electrodes and pure tungsten electrodes, can only work under the environment of the ac welding.
Zirconiated tungsten electrodes in alternating current (ac) environment,with good welding performance. Especially in the case of high load current, zirconium tungsten electrode shows superior performance, is the other electrodes is irreplaceable.